Sports Report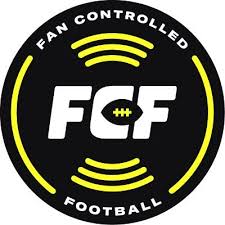 Charlie Dobson:
This week, the Fan Controlled Football League kicked off their inaugural season with two games. The league is made up of four teams: Glacier Boyz, Zappers, Beasts, and Wild Aces. The league is set up to play in a loose, fast-paced setting with plays called by the fans and other aspects as well. On Twitch, a streaming platform, or on the FCF app, fans call the shots by voting on the plays that are run by the offensive team. Additionally, fans vote on rule changes, uniforms, and even on the weekly draft to decide which players go where. Speed of play is also a key part of the new league; no kickoffs, field goals, or punts are part of the game, with extra points being one on one wide receiver/cornerback matchup. The field is also shortened to 50 yards, the plays are 7-on-7 with only three linemen, and there are no replays. The emphasis for the league is on the backyard-football aspect of the game and the modernization of the league. The teams are owned by prominent celebrities, such as Marshawn Lynch and the rapper Quavo. For the past two years at the end of the NFL season, two other leagues, the AFL and XFL, have also tried to start up and each ended up failing. Clearly, there is not great precedent for other football leagues challenging the NFL, but the FCF seems to be off to a respectable start. 
Atkin Dwyer:
With the UCONN women's basketball program advocating to return to the Big East, there was a ton of talk about which team this elite program will play first. The hype surrounding UCONN and dominant freshman Paige Bueckers prompted their first conference game to be nationally televised. They played DePaul University on January 31. DePaul has recently become even more consistent after coach Doug Bruno has brought their program to the top 20 in the nation. UCONN is the most decorated women's basketball program ever, which caused this game to be the first nationally televised women's basketball game ever on FOX. Here is what coach Bruno had to say about this historical event: 
"We have been asked to play in this game, and I think Fox deserves a lot of credit because they are the network that supported our national women's soccer program. Without Fox's promotion of our women's soccer program, we never would have had the amount of visibility for women's sports. I just really applaud Fox for their efforts in women's sports."
UCONN being the powerhouse that it is brought in tons of hype for this game but to play you need two teams. Over the last couple of years, DePaul has been extremely consistent qualifying for several NCAA tournaments as well as winning six Big East regular season championships. 
Final Score: 100 UCONN 67 DePaul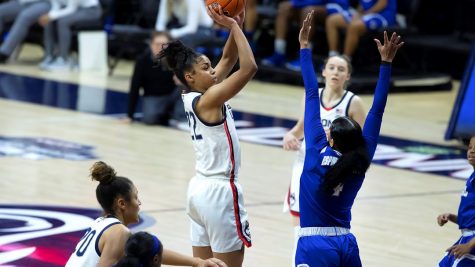 Leave a Comment