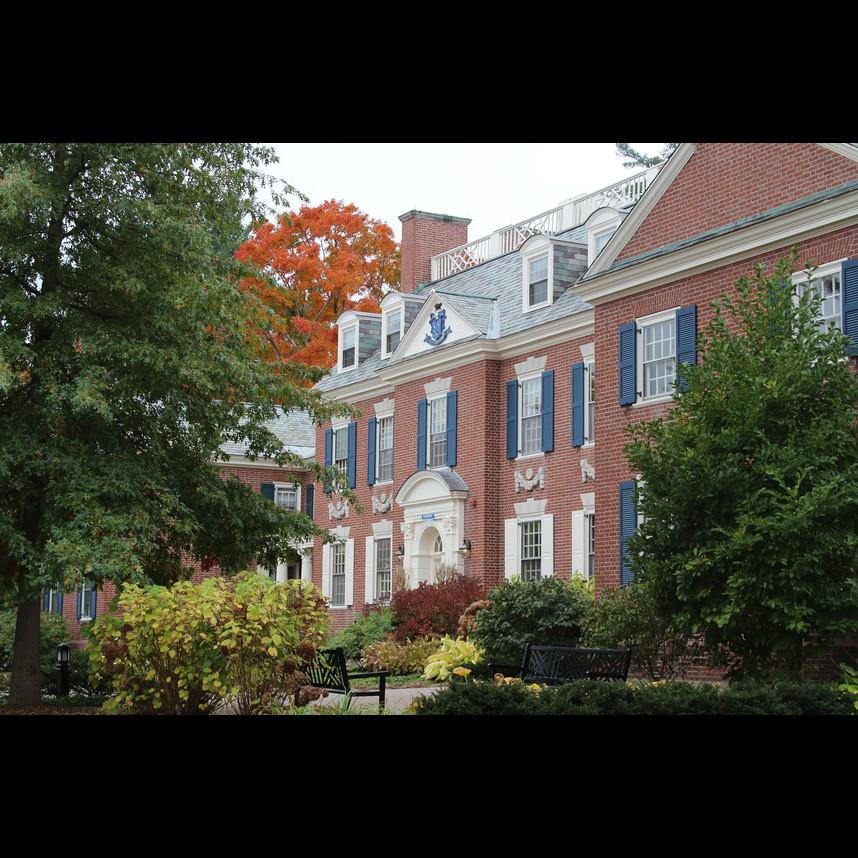 In the process of writing my last article I realized how little I actually know about certain aspects of Holderness School, such as the goings on of Livermore. After a little bit of research, I decided to reach out to those in Livermore, specifically the folks on the second and third floors as they seem to deal with students on a less regular basis. However that does not mean their hard work does not benefit us. That's why I wanted to interview them to ensure that the Holderness community recognizes and appreciates the contributions of those on campus who are not a part of their day-to-day lives. Questioning every single person that deserves recognition would have been very difficult so I toned it down a little. So without further ado here are exclusive interviews from Stacey Lopes, Peter Barnum, and Hillary Beach.
Work Related Questions:
Where do you work in Livermore?
Stacey Lopes:  My office is currently on the 2nd floor of Livermore; however, when I first started I was on the 3rd floor right under the air conditioning vent and hanging with the ghosts.
Peter Barnum:  I work for the advancement office on the second floor of Livermore.
Hillary Beach: 3rd Floor in the Communications Office.
What is your job?
Stacey Lopes: I am the Director of Events for Holderness. It's the funnest job on campus (just saying.)
Peter Barnum: My job title is Director of Leadership Giving. Prior to my work in advancement/development, I worked in the admission office for twenty-five years. As Director of Leadership Giving, I am in touch with parents, alums and friends of the school in an effort to gain their financial support for various projects.
Hillary Beach-I'm the Director of Interactive Web Technologies.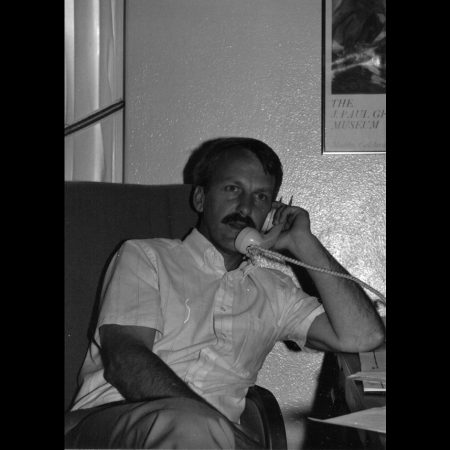 What's the most meaningful/important part of your job?
Stacey Lopes: The most meaningful part of my job is when I get to connect our Holderness alumni with our current students.
Peter Barnum: The most important part of my job may be gaining the financial support of folks. The most meaningful for me is all about the relationships that exist after working here for the last 36 years.
Hillary Beach: Two things: getting our new web-based technologies up and running so the school can operate efficiently and also being in charge of the school website—I love telling the Holderness story.
What goals do you have for the future of the particular office you work in or Holderness school in general?
Stacey Lopes:  One of our goals for the office is to help the our current students learn about the importance and power of philanthropy.
Peter Barnum: Goal for the future…to help grow the financial aid budget in order to assist more deserving students.
Hillary Beach: I used to work at a gaming company and I'd love to run a marketing campaign for Holderness that game-ified our online application process. It'd also be fun to implement game dynamics here on campus for both prospective and current students.
Personal Questions: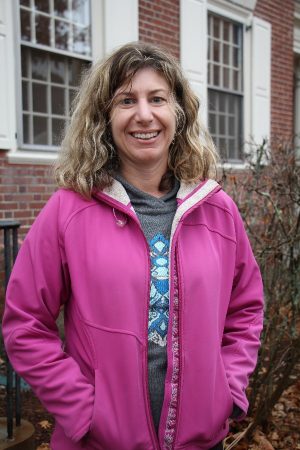 Do you have any pets? If so, please describe them.
Stacey Lopes: We have a cat. Her names is 'S'mores.  Santa brought 'S'mores to us 8 years ago.
Peter Barnum: Guinness…a black cat that belonged to our daughter and somehow became our cat…a lovable pain in the neck! Did have dogs for years and would always bring them to the admission office when I was working there. Helped to lessen the anxiety for visiting students I thought.
Hillary Beach: I don't have any "full-time" pets at the moment, but there are a lot of animals and birds near my house that I've helped when they were hurt or injured, so a lot of chipmunks, squirrels, and birds come to search my pockets for food or land on my shoulder to say hello in the mornings.
An interesting fact about yourself:
Stacey Lopes: I spent my summers on my grandparents' farm in North Dakota. My dad is the oldest of 15 kids. My gramps is still kickin at 93. There's 27 grandchildren. There's 15 great grandchildren, and 2 great-great grand-kids.  I have not missed a summer in more than 40 years.
Peter Barnum: I attended the Woodstock Music and Art Fair along with five hundred thousand other people in August of 1969.
Hillary Beach: I used to work in the Galapagos as an assistant naturalist and one of my favorite things was swimming with sharks.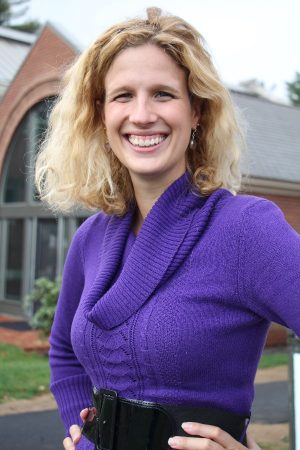 If you could go on a road trip with any person (dead or alive), who would you choose and where would you go?
Stacey Lopes: My favorite road trip friend is my dad, AKA Grandpa Bob.  He still uses a Rand McNally atlas, likes good coffee, and we always seem to find the best hole-in-the-wall diners.
Peter Barnum: A trip to the Normandy American Cemetery and Memorial with a WWII veteran to find out what that place means to him. What memories it brings back.
Hillary Beach: Even though it's not quite a "road trip," I'd want to go to the Galapagos with Charles Darwin.