WHO'S NEW 2019-2020?
Holderness School welcomes a great new group of employees for the 2019-2020 academic year.  Learn a little about them below! 
Mr. Joseph Kennedy: English Faculty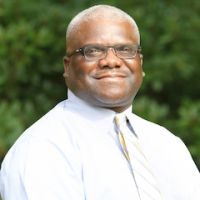 Mr. Kennedy is returning to Holderness after ten years of being away. He spent time teaching at other schools such as Choate Rosemary Hall where one of his eleventh-grade students was Ivanka Trump! He was drawn back to Holderness by the opportunity to interact with students in all aspects of life, not just the classroom. Mr. Kennedy found this to be a very appealing reason to return. If he wasn't teaching, he would likely pursue a career as a reference librarian or archivist. Mr. Kennedy loves vintage items and he has an extensive vinyl collection which he shared with the school as a weekend activity. He calls this "Diggin' in the crates." Despite being an English teacher, Mr. Kennedy could not name his favorite book. He said, "There are just too many that I love!"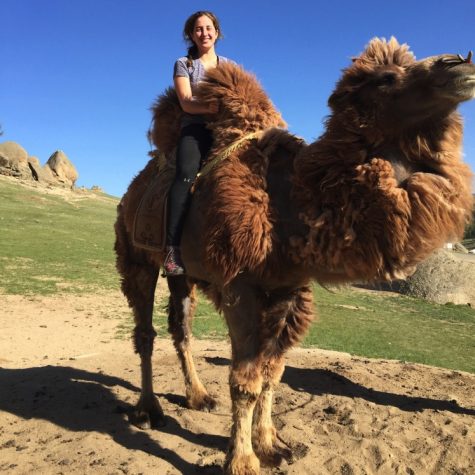 Ms. Linnea King: Language Faculty (French)
After graduating from college, Ms. King was awarded the Thomas J. Watson Fellowship that she used to spend over a year traveling the world studying the production of cheese. She was even able to work as a judge at the World Cheese Awards in England! Despite all this, Ms. King said she's not sure what she would be doing if she wasn't teaching. She loves the French language and is excited to bring more French to Holderness through "une table français" at sit down and French movie nights as weekend activities. Ms. King loves all elements of Holderness, from interacting with students both in the classroom and on the cross country trails to meeting new students through various campus activities. When Ms. King is not teaching or coaching, some of her favorite pastimes are cooking, gardening, running, and spending time with her husband and puppy. After traveling the world, being a volunteer firefighter for four years, and growing up raising sheep, cows, and chickens, Ms. King is an awesome addition to the Holderness community.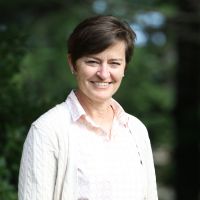 Ms. Michelle Taffe: Language Faculty (French)
Ms. Taffe joined the faculty last year. At the time, her position was supposed to be substitute teaching for a month, but her job at Holderness changed over time, and she's back this year! She credited Ms. Fischer for bringing her to Holderness, and also noted that she admires "The way she sees things and the way she handles things [which is] just so beautiful and kind and lovely." The two have been friends for a long time, and Ms. Taffe said that just seeing the name "Kristen Fischer" on the Holderness website was a big motivator for her looking into the job. One of her favorite things about teaching here thus far has been the students. She said she loves the way they want to put their best foot forward and are flexible and kind. In her free time which is "very limited these days," Ms. Taffe enjoys gardening, walking her dog, and spending time with her friends and family.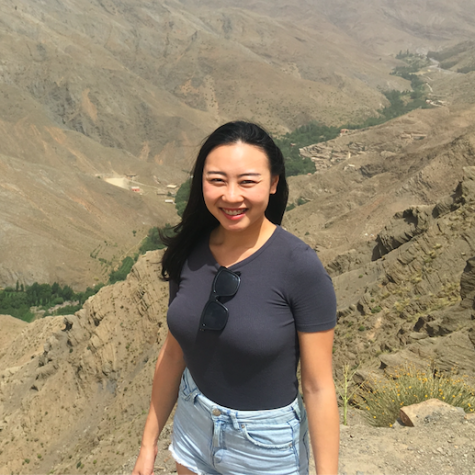 Ms. Jiabao Mei: Language Faculty (Mandarin Chinese) 
Coming to Holderness all the way from China, Ms. Mei is a perfect fit for the school. She moved to the United States last January and got the job here in June. Her favorite thing about Holderness thus far is the people. She has found everyone to be incredibly supportive. Ms. Mei praised her students saying "They're taking Chinese. They have to be great kids and try really hard because it's a really hard language!" If Ms. Mei could have a superpower she said it would be to save the world by convincing people to be more environmentally friendly. In her free time, Ms. Mei loves to read, write, cook, and spend time outdoors. Her passion for nature has led her all over Asia, including some time spent hiking in the Tibetan Plateau. In this vein, Ms. Mei noted that her spirit animal would be some sort of bird because she envies their freedom to explore.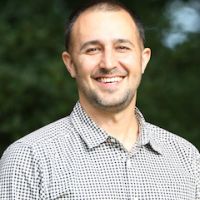 Mr. Joseph Sywenkyj: Arts Faculty (Photography)
Mr. Sywenkyj learned of the position at Holderness from Mr. Nicolay's son when he was visiting in Ukraine. He had always seen himself teaching, so the opportunity seemed too good to pass up. He is thrilled to be here and feels that everyone has been incredibly welcoming. Thus far, he loves the community here. Mr. Sywenkyj is loving the incredible work and incredible ideas of his students. "Motivated students motivate me," he said. "And the students here are incredibly motivated."
Having spent a lot of time photographing people during vulnerable times in their lives, Mr. Sywenkyj said that these people have become like family to him. He admires people's willingness to open themselves up to him and be an integral part of his work. If he was not teaching at Holderness, Mr. Sywenkyi believes he would still be working as a freelance photographer in Ukraine. Mr. Sywenkyj is excited to be at Holderness, and he is a great addition to the community. 
Ms. Karen Jonash: Arts Faculty (Ceramics)
Ms. Jonash joined the Holderness community for a few months in 2018 when former Art teacher Ms. Plourde went on maternity leave. She fell in love with the school and was keepingher eye open in case there was another potential opening. When that opening came this year, she jumped on the opportunity. However, she did jokingly mention that she is glad Mr. Nicolay is always available for a phone call because "Those are some huge shoes to fill, and [she] welcomes all the guidance he offers!" When not teaching, Ms. Jonash loves to spend time outdoors with her six children and six grandchildren. She also spends a large chunk of time working in her personal ceramics studio and taking workshops in order to get better at her own craft. She said that if she was not teaching, she would likely be spending more time in her studio. Ceramics is her passion, and whatever she is doing in life, she tries to incorporate working with clay as much as she can.
Ms. Marylena Sevigney: Arts Faculty (Studio Art)
Ms. Sevigney came to Holderness because she believes the students here are potential future leaders and is excited at the idea of helping to enlighten them. Living in the area, she drives through the campus all the time, and she said she's always seen Holderness as a nice school where she would fit in well. She loves working with her students and seeing their progress in her art classes. In her free time, Ms. Sevigney enjoys hiking, reading, gardening, and spending time with her family, including many fun family vacations. On one such trip in Florida, she realized she didn't have her iPad. She had to call the airline and the airport, but nobody could find it. Later, on the last day of the vacation, while fishing with her son when her phone fell into the water. She was able to get both back, but she jokingly recounted "It was like the universe was telling me to get off my electronics!" She is excited to join the Holderness community, and share her love for art with her students.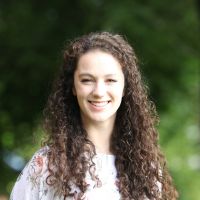 Ms. Holliday Shuler: Science Faculty (STEM/Robotics)
Ms. Shuler returned to the East Coast after a few years of working as a satellite engineer for Boeing. She chose to teach at Holderness because she enjoys interacting with students in all aspects of their lives. Ms. Shuler was drawn to Holderness' close connections with nature through events such as Mountain Day and Out Back. She is excited to get out of the "concrete jungle" that is Los Angeles and work at a school so integrated with nature. In her free time, Ms. Shuler enjoys baking, doing puzzles, and playing soccer. Along with teaching Computer Science and Robotics, she is coaching Girls JV Soccer this fall. If she could have any superpower, she says it would be teleportation because it would make traveling much easier!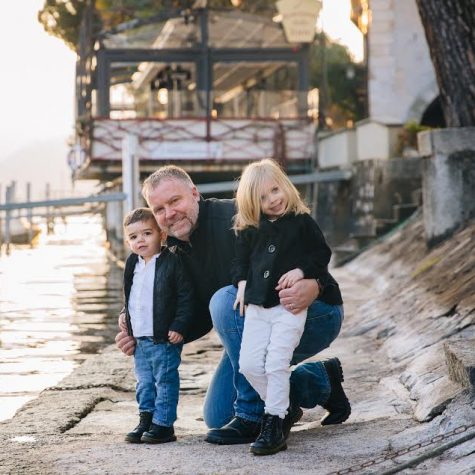 Mr. Matt Walker: Science Faculty (Physics)
Mr. Walker came all the way from Switzerland to teach at Holderness. Having spent the summers near here for many years, he was extremely excited when he saw the six-week job opening to cover Mr. Carrigan's paternity leave. He loves the community at the school and is extremely appreciative that everyone has treated him as a full-time colleague and teacher rather than just a substitute. He likes how the school is run and thinks that Holderness draws in "really great people" from all over the world. His favorite thing to do when he is not teaching Physics is to Facetime with his kids who are still in Switzerland. However much he loves this job, he misses being able to spend time with them at home and talks to them as much as he can. He said that his kids believe he is super strong, and if he were to have a superpower, it would be for them to maintain that belief even when he gets old! If he had not gone into teaching, Mr. Walker believes he would have likely continued in the field of engineering which was where he started out, saying "There's something really fun about shooting little lasers through tubes."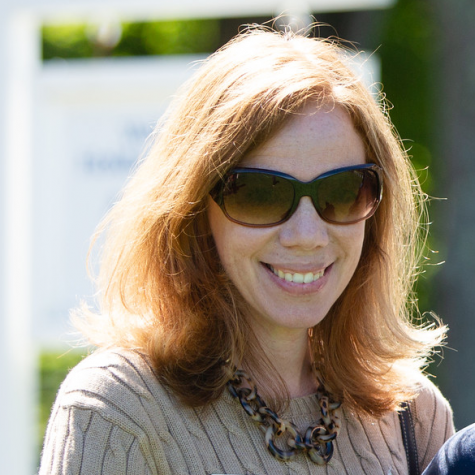 Ms. Paulette Ryan: Assistant to the Head of School
Ms. Ryan came to Holderness because she has multiple points of contact with the school. Her husband has worked in the school store for the past few years, and her son, Tim, is a freshman this year. She is excited to join a faculty comprised of people who care so deeply about the school. If she had chosen to pursue a different career, Ms. Ryan believes she would have followed in the footsteps of her grandfather who was an engineer or continued with coding after growing up in the tech industry. Few people know that Ms. Ryan has her Masters in Business Administration (MBA) and has published a 500+ page market research report about the high-tech trade industry. Once, when traveling in Italy in her twenties, Ms. Ryan committed some sort of turnstile infraction in the subway system. She was stopped by two Carabinieri (the Italian Police). They did not believe she was an American because she didn't look like an American. "I wasn't wearing white socks," she said. "Seriously, that was what they were looking at; my socks!" To prove she was in fact American, Ms. Ryan had to recite part of the American Constitution. "Finally they believed me!" She laughed.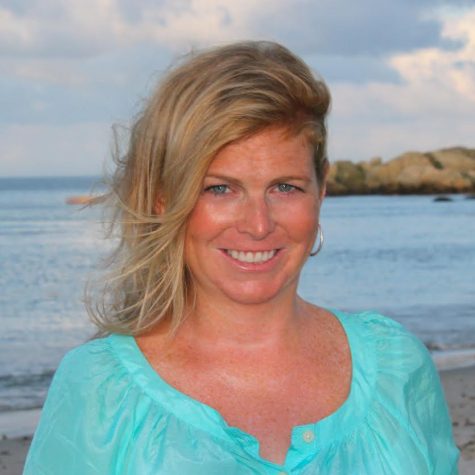 Ms. Ginger Comstock: Sports Counselor
As a Holderness alum, Ms. Comstock feels that she has come full circle as she returns this year. She said she is able to see things in a way she did not as a student. "There are some things that I see now, and they make sense to me, but when I was a student, I couldn't understand them," she said. She chose to come back to the school with the intent of giving back and inspiring the next generation of students. Ms. Comstock believes that "If you work for the school, the school works for you," meaning that if you give back to the community in every way possible, Holderness will be a place that you are connected to for a lifetime. An avid skier and yogi, Ms. Comstock loves Holderness' connection to athletics and nature. She is excited to work on mindset with Holderness athletes.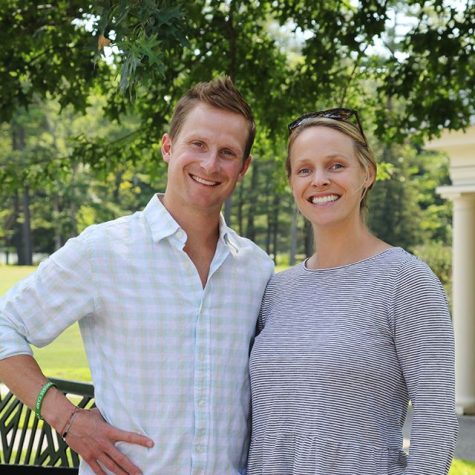 Ms. Jenna Simon: Interim Athletic Director
Ms. Simon is filling in for Mr. Eccleston during his Chair Year. Her favorite thing about being at Holderness is the energy that each student brings. She enjoys how positive and involved students are. "Everyone just seems so psyched to be here!" she said smiling. Ms. Simon was born in Norway (Norway, Maine but nobody needs to know that part). When she was younger, she traveled around the world with her parents who were in the Peace Corps. She admires the work they did to better the world. A highlight of her travels was going to Africa and seeing the small villages there. Ms. Simon met her now-husband Mr. Simon at a lacrosse camp when they were freshmen in high school. Since starting their family, she said that what she likes to do in her free time has drastically changed. Now, having kids, most of her time is spent with her family. If Ms. Simon had a superpower, it would be to fly. "I think the vantage point would be cool, and getting places fast would definitely be a bonus!"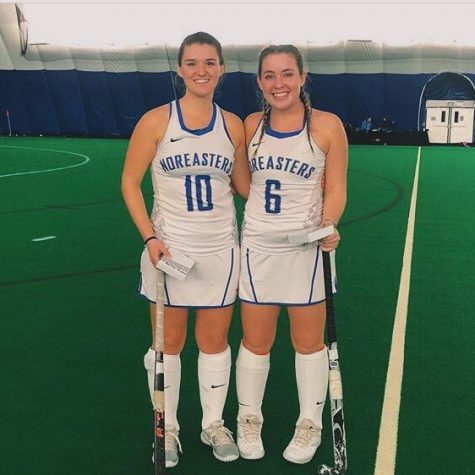 Ms. Margaret Gardiner: Varsity Field Hockey
After graduating from college, Ms. Gardiner wanted to take some time off before returning to school to pursue her Vet Tech certification. She was excited to see the opening as a temporary field hockey coach. Having played collegiate field hockey, this season is the first in eight years that she has not played. Since she is not currently playing on a team, Ms. Gardiner jumped at the opportunity to coach. Despite only being at Holderness for a few short weeks to cover Ms. Berry's maternity leave, Ms. Gardiner feels that she has bonded with the girls she is coaching.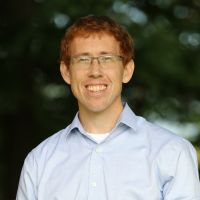 Mr. Greg Kwasnik: Communications
Mr. Kwasnik spent the last seven years as the communications manager at Loon. He came to Holderness because he feels like it is a more "intellectually stimulating" place, and he was ready for a change. He enjoys the people here and is grateful for how welcoming everyone has been. He is also very excited by the opportunities to do outdoor activities such as Mountain Day. He loves outdoor activities like running, hiking, and skiing. He ran cross country in high school and college and tries to keep with the sport as much as possible. He also spends a lot of time with his two kids. At his last job at Loon, Mr. Kwasnik's office was right near the gondola, so he could just go outside and hop on the gondola to take pictures whenever he wanted to.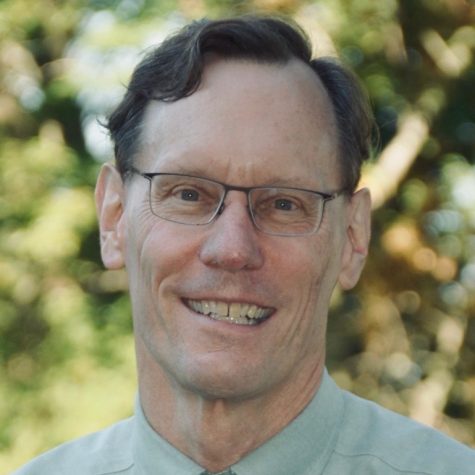 Mr. Tim Platt: Advancement
After nineteen years at Berwick Academy, Mr. Platt thought he was going to retire at the end of last year. Over the summer, his daughter saw the position and suggested that he apply. At Berwick, he had done some database work, but his main job had been teaching Latin. He was excited at the idea of coming here and doing solely database work. "After thirty-seven years of teaching, I am fine with not being in the classroom anymore," he said. In his free time, Mr. Platt loves to hike. He just completed all of the 4000 footers after having two left for nearly thirty years. He also enjoys birdwatching and crosswords. In college, Mr. Platt rowed crew. He is excited at the idea of going out on Squam Lake with Holderness's rowing team at some point this fall.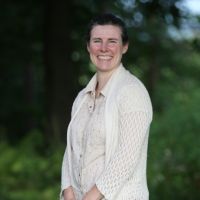 Ms. Thea Dodds: Communications
Ms. Dodds has lived near Holderness for about ten years and has spent time running and skiing on the trails, so when she saw the job opening, she was incredibly excited. She loves watching classes in action and seeing things students are working on and accomplishing. "Lunch is pretty nice too," she added with a grin. When she is not at Holderness, Ms. Dodds spends her time skiing, mountain biking, and doing many other outdoor activities. When living in Park City, Utah, she worked on ski patrol where she had the opportunity to do avalanche control with explosives. She also makes photographs through an old process of making contact prints and exposing them to light. She is considering weaving this into a future weekend activity. As of right now, the person Ms. Dodds admires most is Ms. Magnus. She says laughing, "Somehow she did the job of three people and we are all noticing that now!"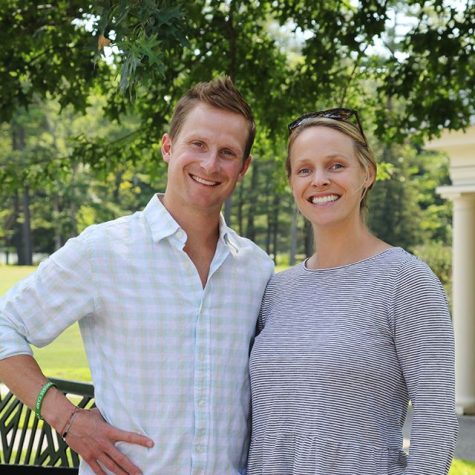 Mr. Justin Simon: Admissions
Mr. Simon is a Holderness alum. He decided to come back to work at Holderness because he felt that the school laid the foundation for his future. He loves to watch the current students and observe the things they achieve. He is enjoying seeing the school from the faculty perspective. He said it's fun to see how the school operates and how much effort is put towards making sure the students are well taken care of. His favorite things to do are fly fishing and surfing. He once spent nine months in Fiji meandering around the island chain with a backpack and a surfboard. He loves traveling and spending time with his wife and two kids. He and Ms. Simon met at a lacrosse camp freshman year of high school. She was the only girl at the camp, and she was playing pass with her dad. The ball went over her head into the woods. Mr. Simon had his friend throw their ball over his head so he could introduce himself. However, his plan backfired when Ms. Simon's response to him was "I'm sorry, who are you?"
Leave a Comment