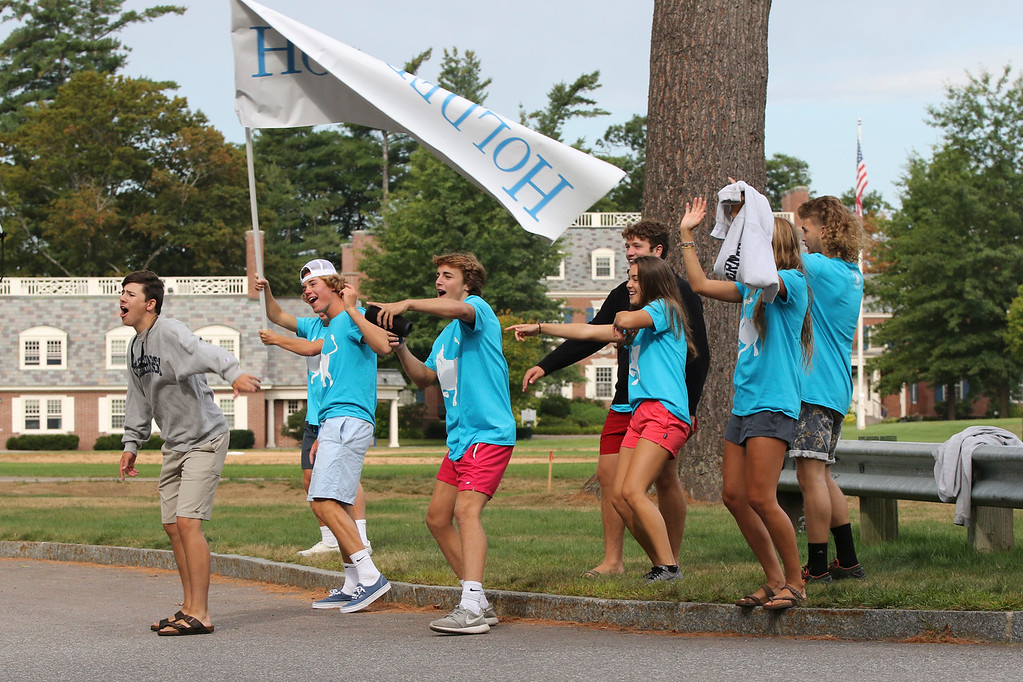 As we kick off the school year with about a hundred new faces on campus, it's easy to get overwhelmed. We wanted to paint the scene of the Holderness community and those who help contribute to that sense of community. We were curious about what makes Holderness the community it is, so we sent out an all-school survey and interviewed a handful of new students and a new faculty member. The following results show what we found.
Holdy's Favorites
What is our school's favorite past time? We don't know if it is the heated outdoor rink and hot chocolate or the breath-taking experience that's our Varsity Hockey Teams that make hockey Holderness' most enlightening athletic event. 
Holderness is known for many things. Examples of these things include community, academics, athletics, but most of all potato pride. Though our school cultivates high-performance athletics and rigorous academics, there's oddly nothing that hypes up our student body more than some form of potato, preferably fried.  "Sensational," "exquisite," "LIT" are all words that have recently been used to describe what happens in the Weld lunch line every Thursday. Our Survey showed that Frieday is preferred over Tatertots by a staggering 73.1% to a mere 26.9%. Similarly, 64.9% of students prefer Café over the 35.1% who prefer Biedermans. The survey showed that Manny's, Six Burner Bistro, and Italian Farmhouse are common go-to dinner spots; however, Thai Smile dominated the poll, declaring itself the most popular Plymouth restaurant to grab a bite.  
Results from the survey showed a staggering 91% of respondents prefer cafeteria-style dinner over family-style.  Preferences aside, family-style dinner is a quintessential Holderness experience that plays a vital role in building community.
Roommate Reveal
"They are very kind, but also a good friend to have" is a great way that one of you described your roommate in our survey. Everyone wants to have a special connection with the person wh0 they will be spending each night with. However, after endless nights of quiet pillow talk, would you rather have a kind roommate or, as one respondent answered, a "hip and happening" one? Whoever lives with that roommate must always be having a great time. But, if that's not your speed, how about a roommate who was described by a single word: "wilderness." If bright eyed and bushy tailed isn't your cup of joe, then we recommend looking for a "completely insane" roommate to keep your spirits up. You never know what adventures you will have in store for you the rest of the year. "Straight savage" was also included in many of your responses to describe your roommate.
Now that we have painted a picture of the Holderness School community, it's time we introduce the new faces that contribute to it. Here are four new faces who have added to our great community.
Mr. Sisco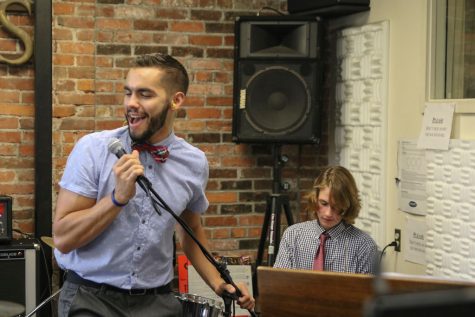 Now, the moment you have been waiting for: an interview with one of the newest faculty members at Holderness. Our new Music Director, this previously world-renowned second grade Zumba instructor has brought his moves to Holdy. He rocks the move "step touch" and recommends it to everyone as a go-to dance move. Mr. Sisco confesses that he has no guilty pleasure song. He owns what he listens to and has no shame about what songs he wants to bump to in the car. Speaking of bumping in the car, at the moment Mr. Sisco's hit song is Learn to Let Go by Kesha. However, he says that the whole album is worth listening to. Not only can he sing and dance, but also Mr. Sisco is quite the comedian. His go-to knee-slapper is:
Bear walks into bar and asks, "Can I have a jar of honey……………………………….. and a trout?" Bartender says "Why the big PAWS?"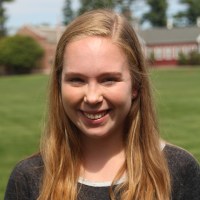 Caitlin Blinkhorn
If you have not gotten a chance to meet a Dylan O'Brien loving PG, you are truly missing out. Caitlin can bring a lot to a friendship, especially with her secret talent of being able to rap several Nicki Minaj songs. Caitlin loves Holderness so far and has very few complaints. Anyway, everyone say hi to Caitlin on the path when you see her — she is super cool.
Henry Richard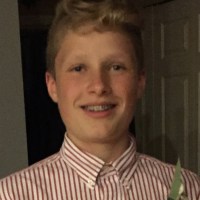 High top converse sneakers, backwards hat, and luscious blonde locks embody Henry Richard. Watch out on the path, 'cause Henry's not your average new student. We asked Henry his secret to maintaining his golden flow, and he responded by telling us that the secret is not shampooing every day. Aside from his sensational hair, Henry is considered a Class A jokester by anyone's standards. His best trick is faking out peers by tapping them on their opposite shoulder and ducking away to confuse them.  Make sure to catch up with Henry for a laugh or insightful hair tips!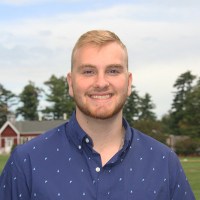 Joe Pelletier
Joe Pelletier epitomizes a true Holderness athlete. Now a quintessential member of Holderness football, Joe shared with us athletic stories and achievements. Previously named Tri-Varsity captain as a freshman at his previous school, Joe's strong leadership qualities could be sensed as soon as he shared his love for helping his teammates on and off the court or field.  Aside from his athletic achievements, Joe admitted his excitement for OB coming up this March, and his eagerness to experience the camaraderie in his group. He also admitted that if he could improve Holderness in one way, he'd allow there to be no dress code during family-style dinners. If you see Joe around, make sure to get to know him!