What's Beneath Our Feet: The Investigation of the 1970's Holderness School Forts
May 15, 2017
When walking, running, or skiing the Holderness School trails students may see an old ski hut, an A-frame shack, and a random dug-out hole. Once a half mile into the woods there's an eerie, mysterious feeling. Deep in the forest, though, lies an underground system of forts constructed by Holderness students in the 1970's.
A Holderness faculty member told me that they once found a symbol representing a secret fort/club while flipping through a 1970's yearbook. Curious as to what this meant, I went to the Holderness School Archives to investigate. I found two pages (pictured below) with photos of a fort and the title "Stalag 14 Construction Crew". To find out what this hole in the ground was, I contacted the alumni in the photo.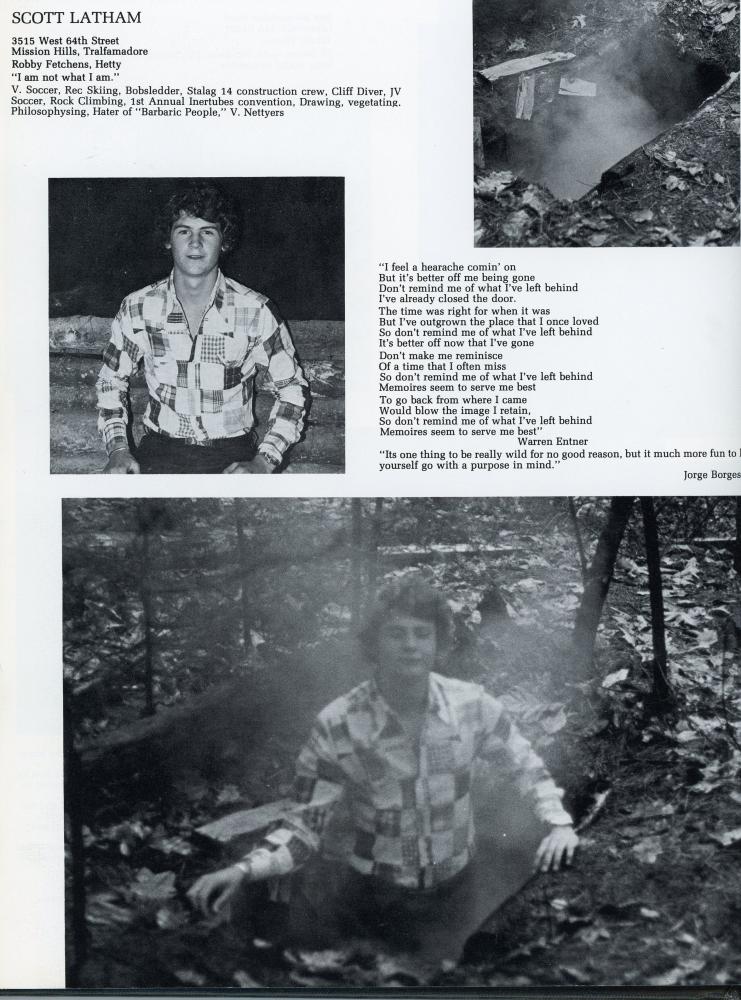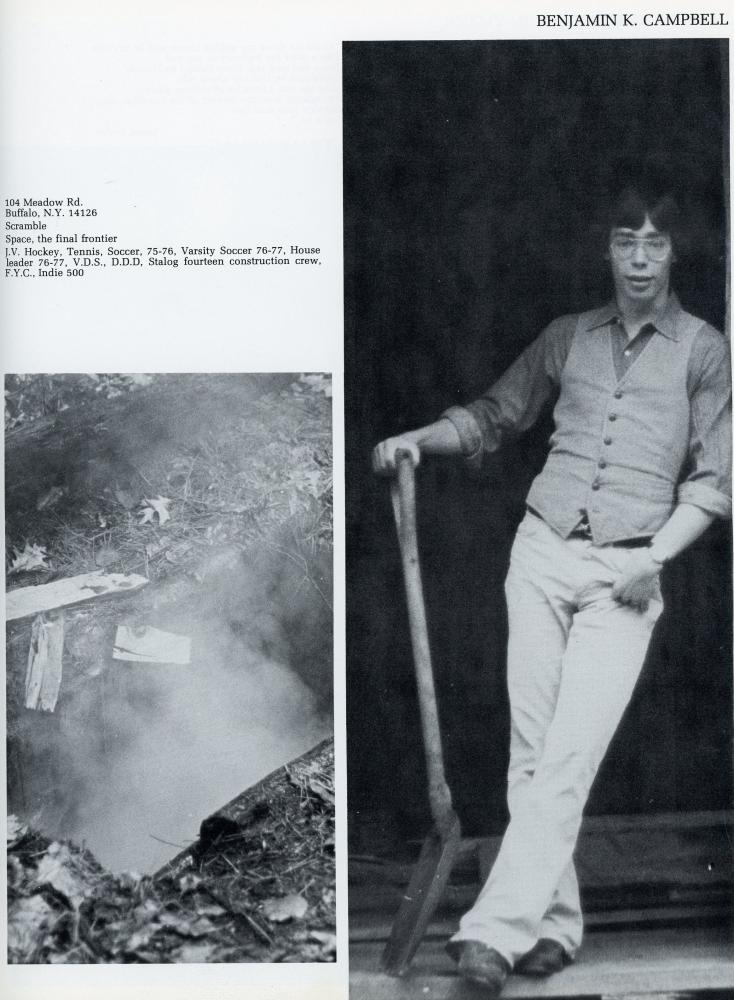 Through a phone interview, they described that the fort building trend at Holderness School derived from the fact that there were no common rooms, student centers, or areas like the West Wing during the 1970's. The story of the forts starts out with the creation of a fort built by a student in the class of 1975. This student left a symbol by his name in his yearbook and passed the fort down to the underclassmen. Then students from the class of 1977 were eager to build a more intricate fort so they formed the "Stalag 14 Construction Crew" and built Stalag 14, named after a German prisoner of war camp during World War II. While the fort was meant to remain unknown from the faculty, it was discovered by following footprints in the snow. They were thoroughly amazed by the architecture. Stalag 14 was completely underground; it was lined with plastic and wood paneling, with a door disguised as a tree stump. In fact, the student who was the main architect for Stalag 14 is now one of the most successful realtors in New York City! The fort was built so structurally sound that just last week the remains of Stalag were found just off of the Outer Loop (picture below).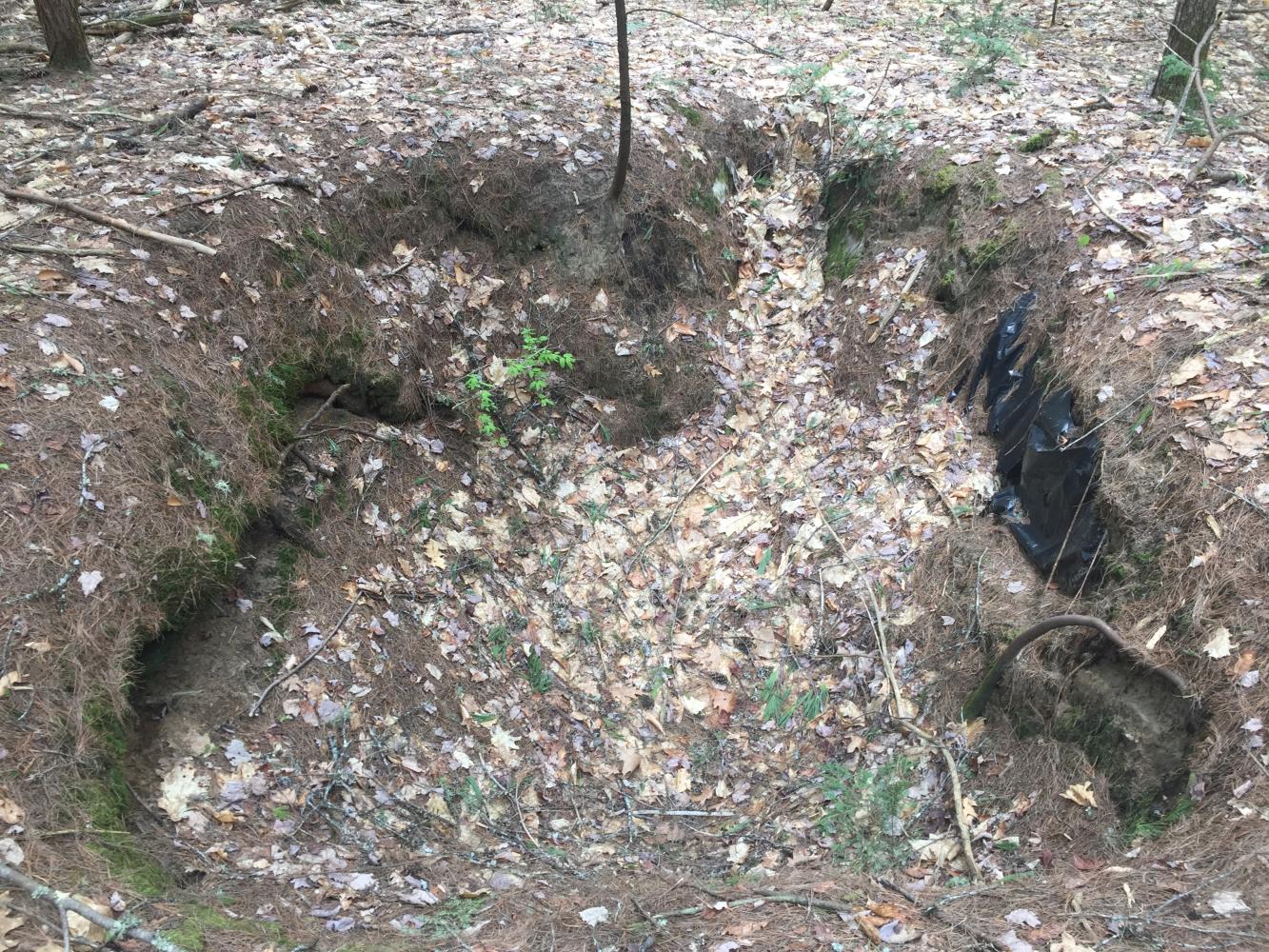 It's  hard to picture the old Holderness, with descriptions and photos of forts, students with cigarettes in their mouths, a prank of flipping over a teacher's car, and bottles of beer cans in their windows. As we walk the paths we think and talk about Holderness in the twenty-first century while we forget about the thousands of students who have walked the same paths since the founding of the School. After all, there may be many other forts, stories, and legacies beneath our feet.