Changes at Holderness: Do Students Have a Say?
Hang on for a minute...we're trying to find some more stories you might like.
Holderness School places a large importance on the idea of leadership. Our leadership program is one of our school's most unique and important programs and there is no disputing that student leadership is prevalent in day-to-day occurrences at the school. You can find students running assembly, washing dishes, having dorm meetings, or even decorating Weld. In addition, this year we have Leadership Council of about a dozen seniors who meet weekly to discuss school events, rules, and happenings in an attempt to advance the school. With all this leadership opportunity, however, it seems that a lot of students feel that getting their voices heard and actually attaining change is very difficult. To dig deeper, I spoke with School President Brooke Hayes and Cat McLaughlin, a member of the new Leadership Council.
Do students have a say in what goes on at the school?
Brooke Hayes: " The faculty will agree to some things but then getting them passed is a slow process. They make it so hard to change things that people lose their motivation [to attain the change]. It's annoying to put all this time into meeting [with faculty and other leaders] when nothing happens or it happens incredibly slowly"
Cat McLaughlin: "When you actually try to change things it ends up being more complicated than you think it should be."
What are some recent changes or attempts to change things?
BH: "In a lot of cases we [student leaders] are told to solve problems the faculty has noticed."
CM: "Lower Weld was supposed to be 100% renovated upon the start of school, but nothing was done and still very little progress has been made."
Brooke, as President, have you noticed any difference in your ability to make changes than when you were just a student last year?
BH: "My ideas are heard way more than they have ever been, but not a lot of stuff falls into place."
Is this lack of change in the best interest of the school?
BH: "Faculty cares a lot [about the school], but sometimes them caring for one person can get in the way of what's best for the whole school."
CM: "It's embedded in the school that we don't like changing quickly. Everyone is so busy it seems like it can take 6 years to contact 6 people."
Any final thoughts?
BH: I hope [faculty] reads this because we often don't know what is on the faculty's mind, so it is difficult to accomplish change."
CM: "Problem solving would be a lot smoother if ideas the faculty has were presented to the students half way through [the process] rather than after the ideas have been implemented. This year's Tabor Day changes, for example."
In conclusion, it seems that the biggest gripes Cat and Brooke expressed were a lack of communication between faculty and student leaders and the speed at which changes, if approved, are implemented, if they are implemented at all. It's not just Brooke and Cat either; most students can attest to complaining about wanting to change something but not having their voice heard, or at least hearing someone else complain. I, personally, hear students, especially student leaders, gripe about the lack of change that they are able to accomplish within the school for whatever various reasons. However, if there was some sort of more effective proposal program in place (which Erica Ashby wrote about her article this week,) it could allow students, especially those who aren't in leadership positions, to have their voices heard.
About the Writer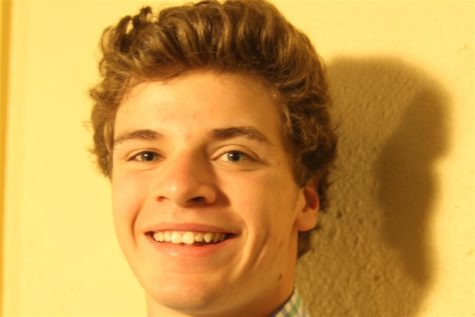 Carter Bourassa '17, Editor
Hi, I'm Carter Bourassa. I am the only surviving male editor of The Picador.