JV's Brightest Stars
Hang on for a minute...we're trying to find some more stories you might like.
In the midst of fall playoffs, it is easy to ignore the achievements of one of the strongest sports teams in recent Holderness history: The Boy's JV1 Soccer team. This fall, as many of you may have seen on our team gear, the Boy's JV1 soccer team lost only one game and had a 13 game winning streak. You may have seen us stretching or planking with Coach Arsenault and Coach O'Meara, but what you didn't see was our impressive numbers. Led by senior captains Ryan Ilsley (8 goals, 5 assists) and Ben Tessier (11 goals, 4 assists) alongside seven other seniors, the JV1 Boys put in a total of 72 goals in 16 games total, an average of 4.5 goals per game, and more than twice as many goals as either varsity soccer team. Even more impressive, the JV1 team's shutdown defense led by Jake Cicalese and Cam Tobey let in only 8 goals in those 16 games; one goal every other game.
The season came to a resounding finish with a 4-0 win over Tabor last Saturday, one goal away from a five goal win and Coach O'Meara having to buy the whole team a Fugaki lunch. Other highlights included an 11-0 win against Winchendon, a 10-2 win against Brewster, and a 6-0 win against Proctor on the turf. Indeed, the JV1 Boys had a season, and a warmup playlist, for the ages; but it begs the question, what comes next year? With a third of the team graduating, who will continue the legacy? Pat Heffernan? Octave Seux? Only time will tell. Be sure to come out next year and support the most exciting, and highest scoring, team on campus.
About the Writer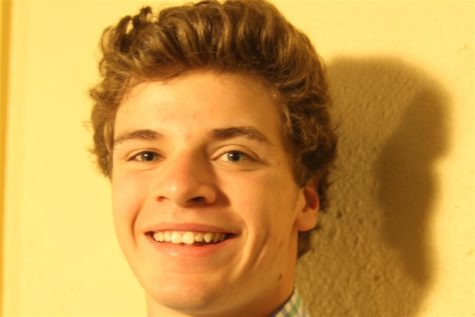 Carter Bourassa '17, Editor
Hi, I'm Carter Bourassa. I am the only surviving male editor of The Picador.